Email / App
Stay in the loop and sign up for our e-mails!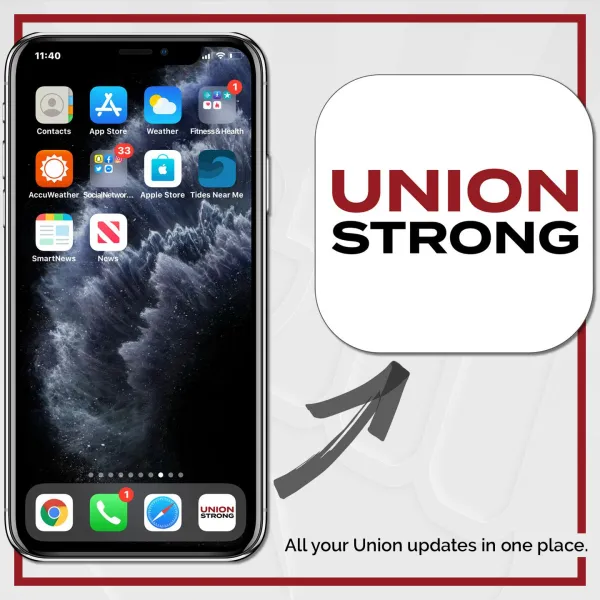 Download the Union Strong App - it's FREE for all Union members.
➔   Connect directly to our Area Labor Federation
➔   Information delivered right to your phone - ALL notifications, updates, event information & more
➔   This is the super-easy way to stay up to date
Click the AllAboard link to get the FREE App now:
<https://unionstrong.app.link/cnyalf>
or 
Text Aboard: Text cnyalf to 555-888
This will connect you directly to our Labor Federation!